Since now the CRIBIS Prime Company has been awarded to only 7% of the over 6 million Italian companies: we at ITALVIPLA SRL are proud to be part of this small percentage.
Cribis Prime Company is the highest level of assessment of the reliability of a company and is issued only and exclusively to companies that constantly maintain high reliability and are virtuous in payments to suppliers.
The award is released based on the analysis of numerous variables such as company seniority, balance sheet data and payment experiences. The parameters are evaluated based on the CRIBIS D&B Rating, a dynamic and constantly updated indicator that measures the commercial reliability of a company.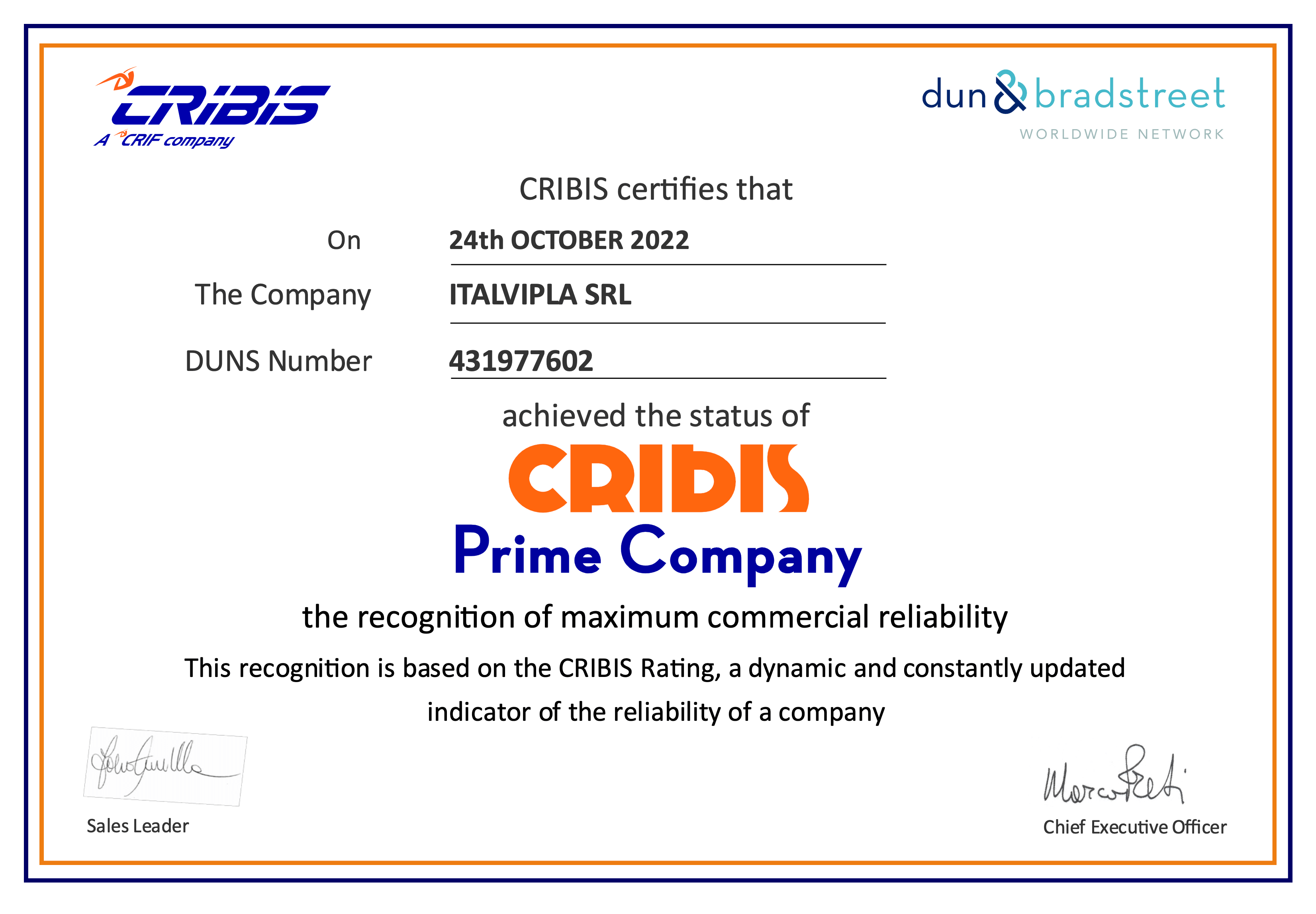 Don't miss the news, offers, discounts and even our tips.