Genova, timeless, classic and well known product, with matte finish.
It is one of the most used grits in the nautical sector in the last 30 years (Riva motorboats from the 60-70s).
Also known as "Grana Riva" or "Bison", we also offer a lighter version called "Siena".
Tear-proof, anti-mould and anti-UV radiation resistant, it is available with semi-gloss finish for easy cleaning.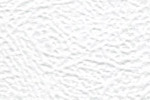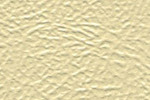 WORKING PROCESSES ON DEMAND
All our faux leather can be ordered with various thicknesses of open cell foam on the backing or with different decorative patterns quilted with a special yarn or worked though high frequency welding. Both can be used for indoor and outdoor application. For more information visit our website page VARIOUS PROCESSES
Download Genova Data Sheet
Click on the button below to download